Outstanding Waste Removal Services In Surrey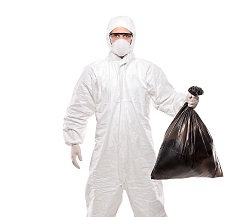 Here at Rubbish Removal Surrey, we offer a customer-friendly, reasonably priced and no-hassle Surrey waste removal service, wherever your property is. You obviously want to keep your home clean and tidy, however there are times when clearing away all the accumulated rubbish is simply too big of a job to handle by yourself, and it may be time to find a professional waste clearance service. If you're tired of having to constantly step over piles of unwanted junk, sick of waiting for the local council to help you with your problem in GU1 or GU2, or wary about the skip hire companies you've browsed, perhaps you could do with our bespoke waste removal services.
A GU1 Waste Disposal Service with You in Mind
Our company has been established in the GU1 area for several years now, and we've used that time to learn as much as we can about the rubbish collection business. These days, we're still taking steps to create a service that's as professional and efficient as possible, and as a result our customers have come back again and again with smiles on their faces. It doesn't matter if it is GU1 waste clearance from your garage, garden, basement or attic, our friendly staff will be happy to deal with any kind of waste, from unwanted furniture to organic garden waste to bulky electrical appliances. Whether the junk removal job is simple or complicated, long or short term, we'll make the whole process as stress free as possible, helping your house quickly back to its usual motions. If part or all of your rubbish needs special consideration, or if you need further info about our company, simply contact us on 020 3744 0015 today.
Why Choose Our Surrey Waste Disposal Team?
Our firm believes that rubbish collection in Surrey GU1 should be as quick and easy as possible for the customer, without letting that simplicity impede on the high standards you'd expect from such a well reputed waste collection service. We keep up this delicate balance through a carefully designed planning process, which will let you get your rubbish issue out of the way as swiftly and easily as possible. First of all, use our simple online interface, or call us directly, to organise a convenient time and date when we can conduct a survey of your waste. Our helpful and very experienced surveyors will come to your property at a time that fits within your personal schedule, and carefully inspect each item of rubbish, so that we can draw up a free quote that puts everything on the table, with no hidden costs springing up further down the line. Should you choose Rubbish Removal Surrey to clear away your domestic rubbish, one of our agents will contact you so that we can sort out a time for the actual collection, which fits in with your own needs as conveniently as possible. If you'd like to arrange a quote, or find out anything more about our business, don't hesitate to call 020 3744 0015 anytime.
The Advantages of Choosing Surrey Waste Removal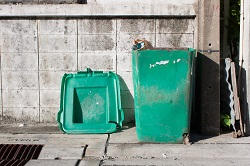 There are many different benefits our Surrey waste removal service holds over a company supplying skips. Primarily, choosing us will usually end up as the cheaper option, as we only charge you for the amount of rubbish we collect, rather than forcing your junk clearance into a set price category. When you choose our firm in Surrey, we'll look over your rubbish in detail, making sure you pay no more and no less for your job.
Eco-friendly Surrey Waste Removal Service
No matter the job, we operate a strict recycling policy, committed to recycling absolutely everything possible, and generating a better awareness in our firm and others about the gravity of recycling.